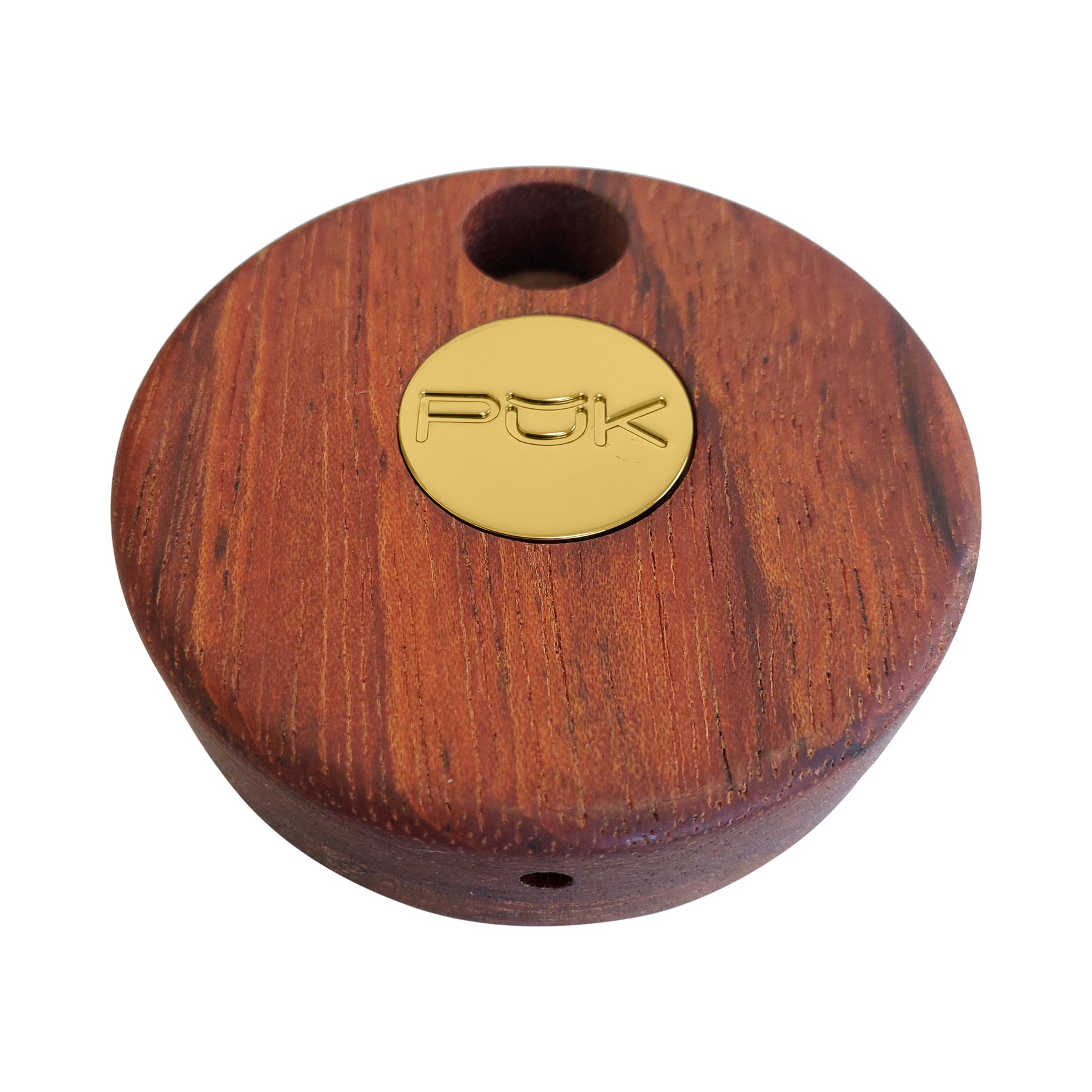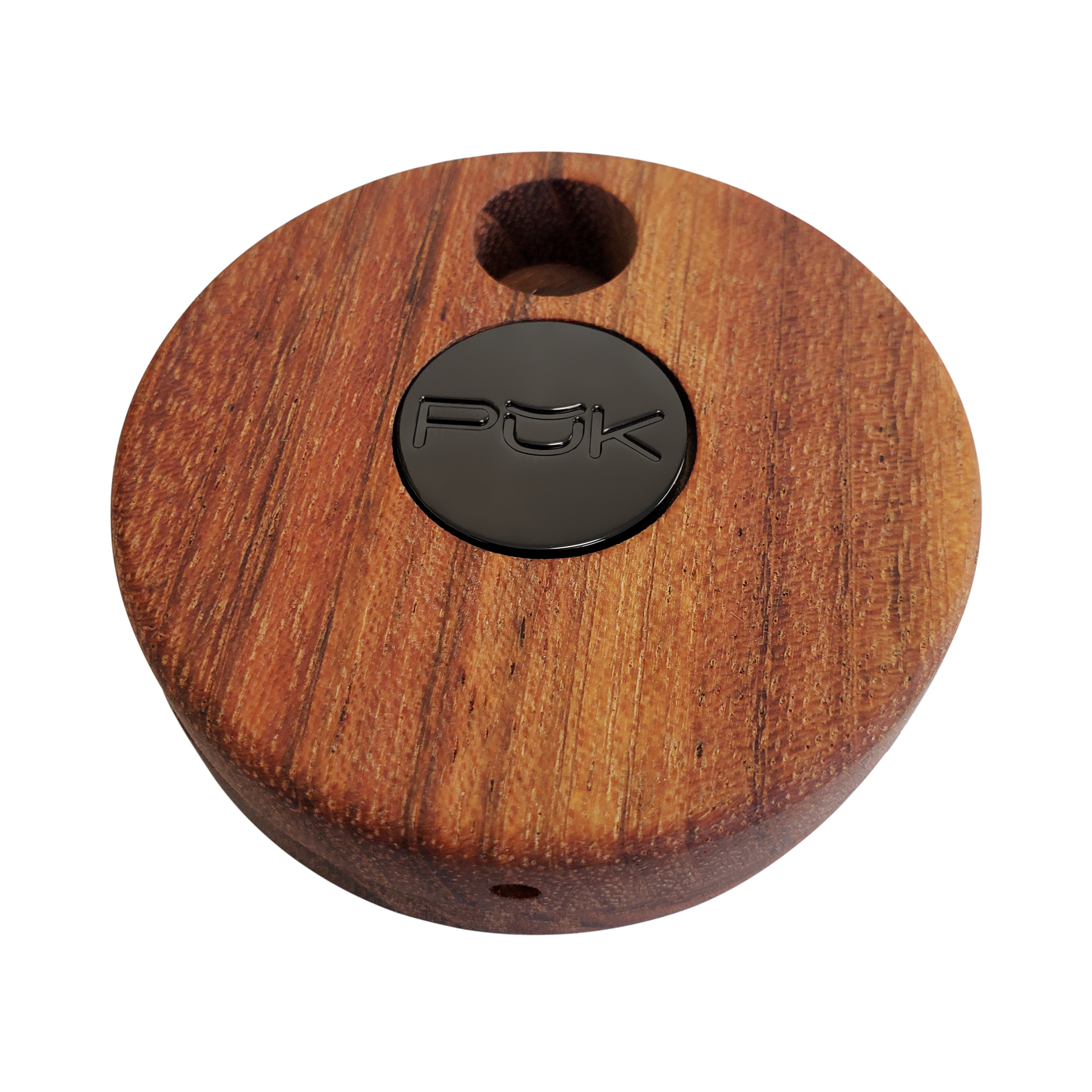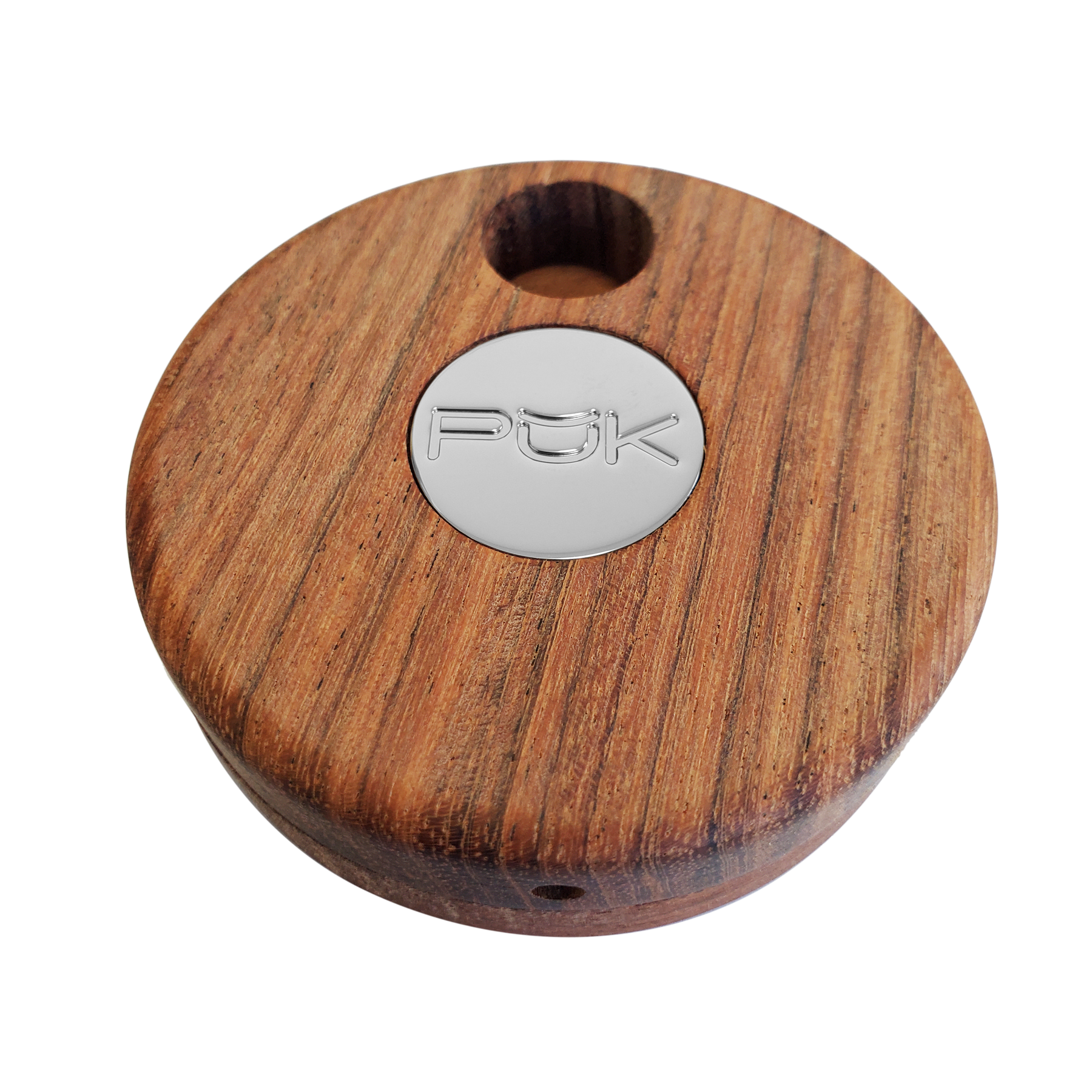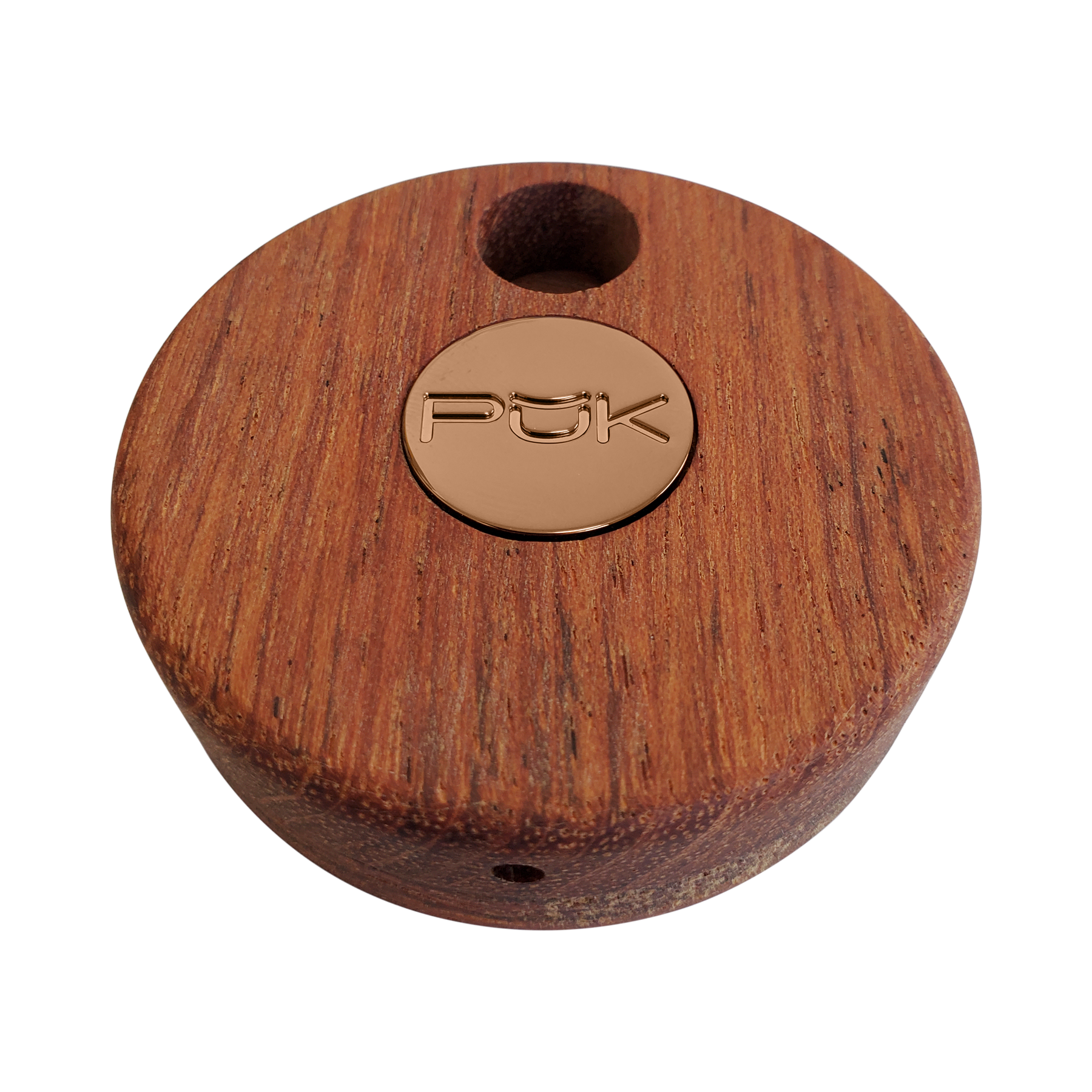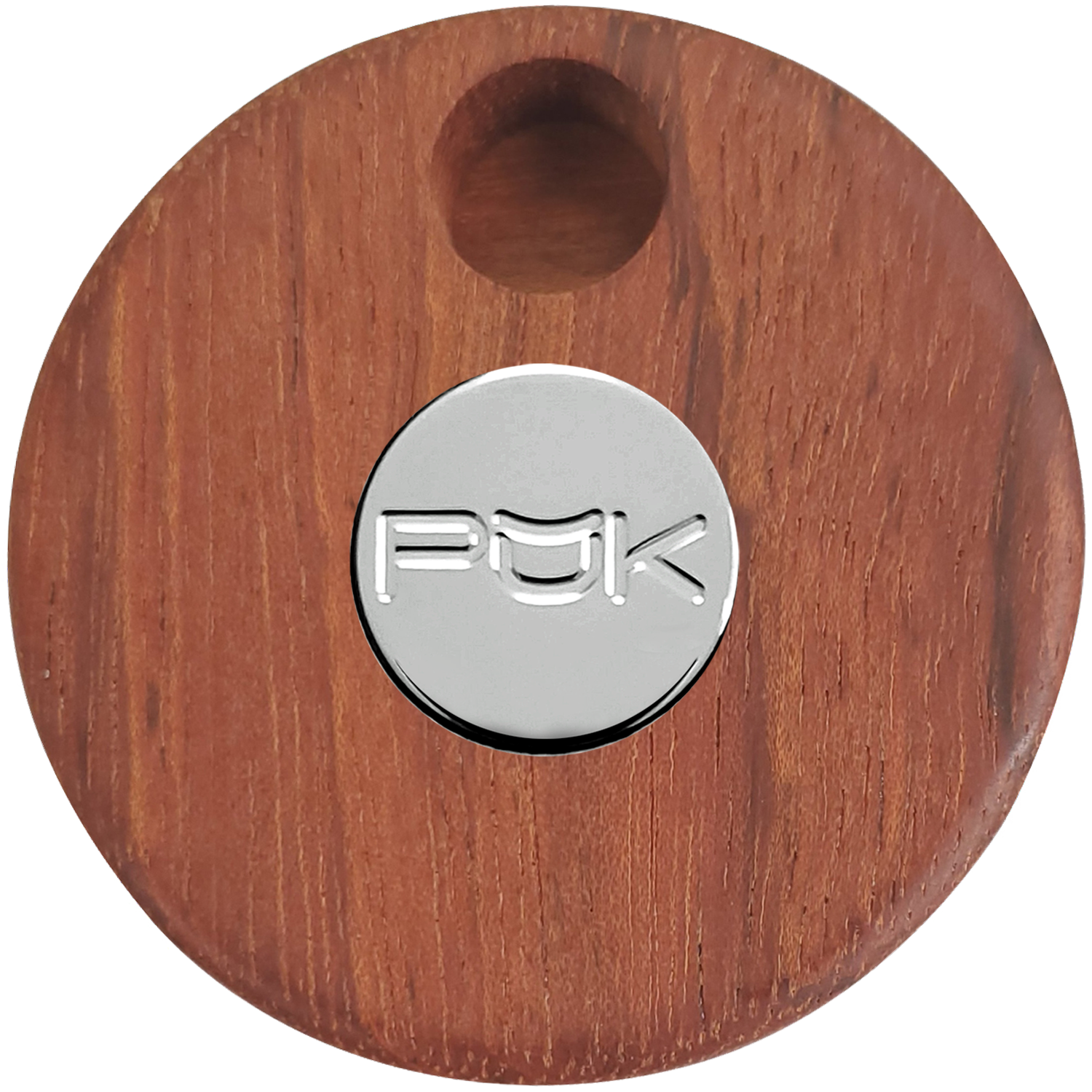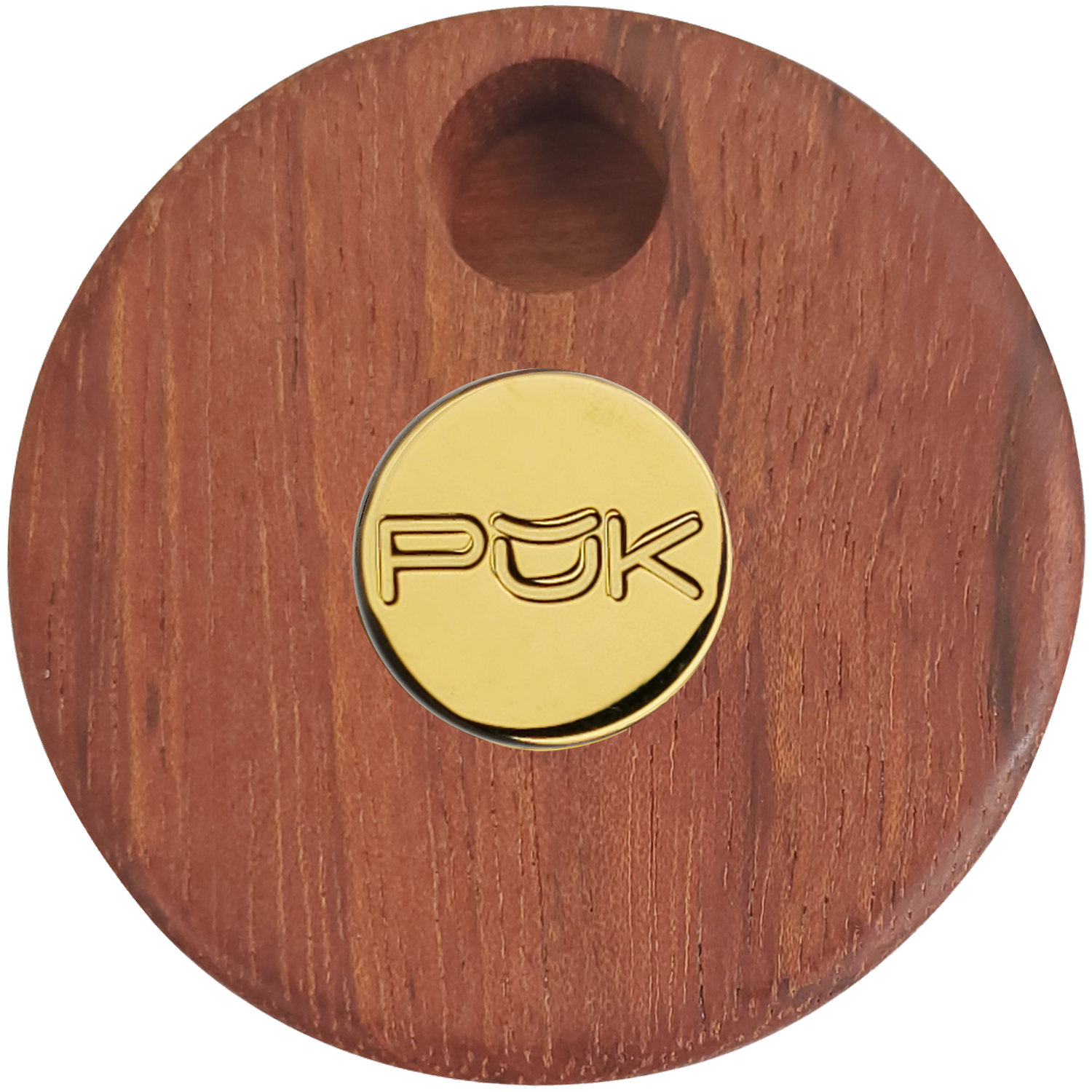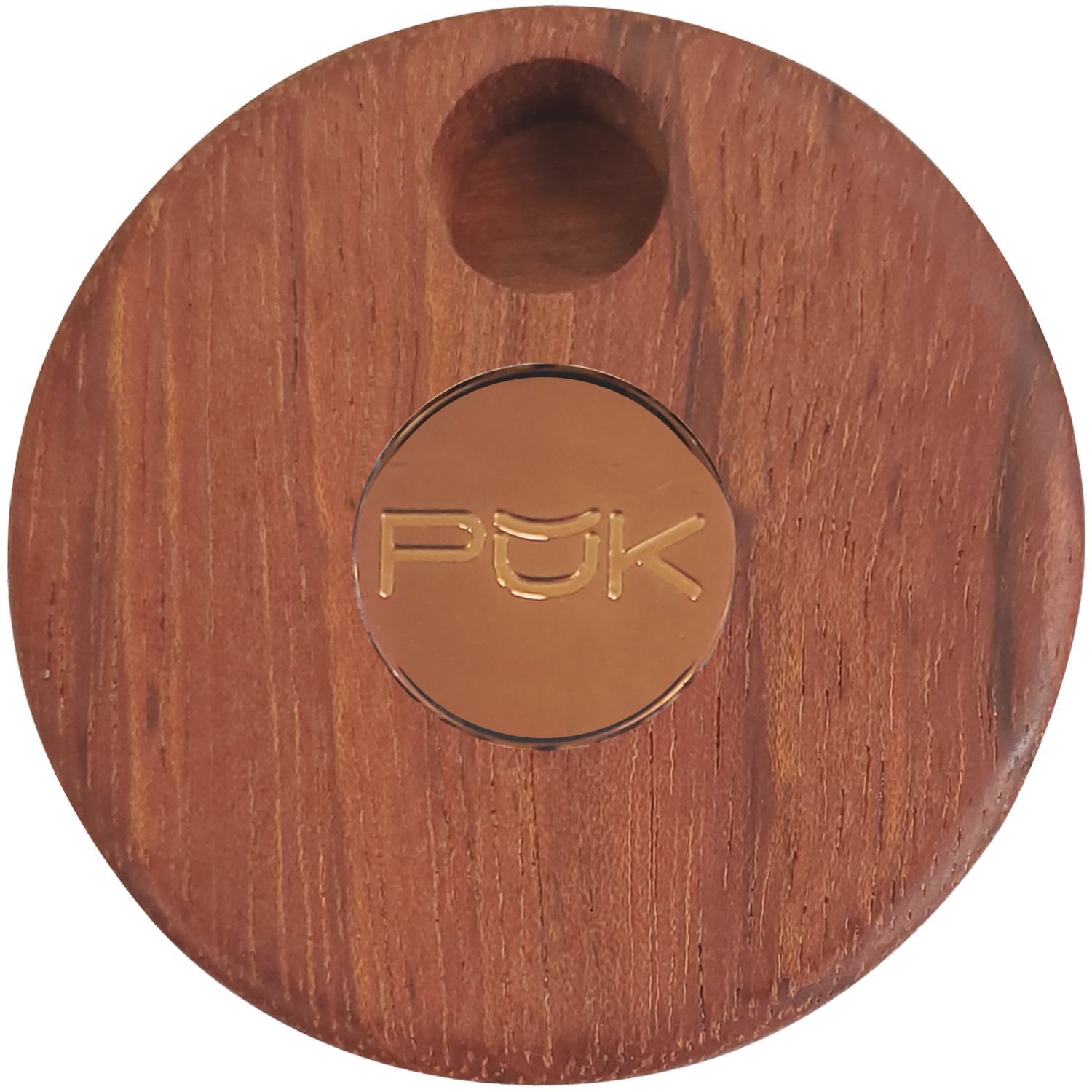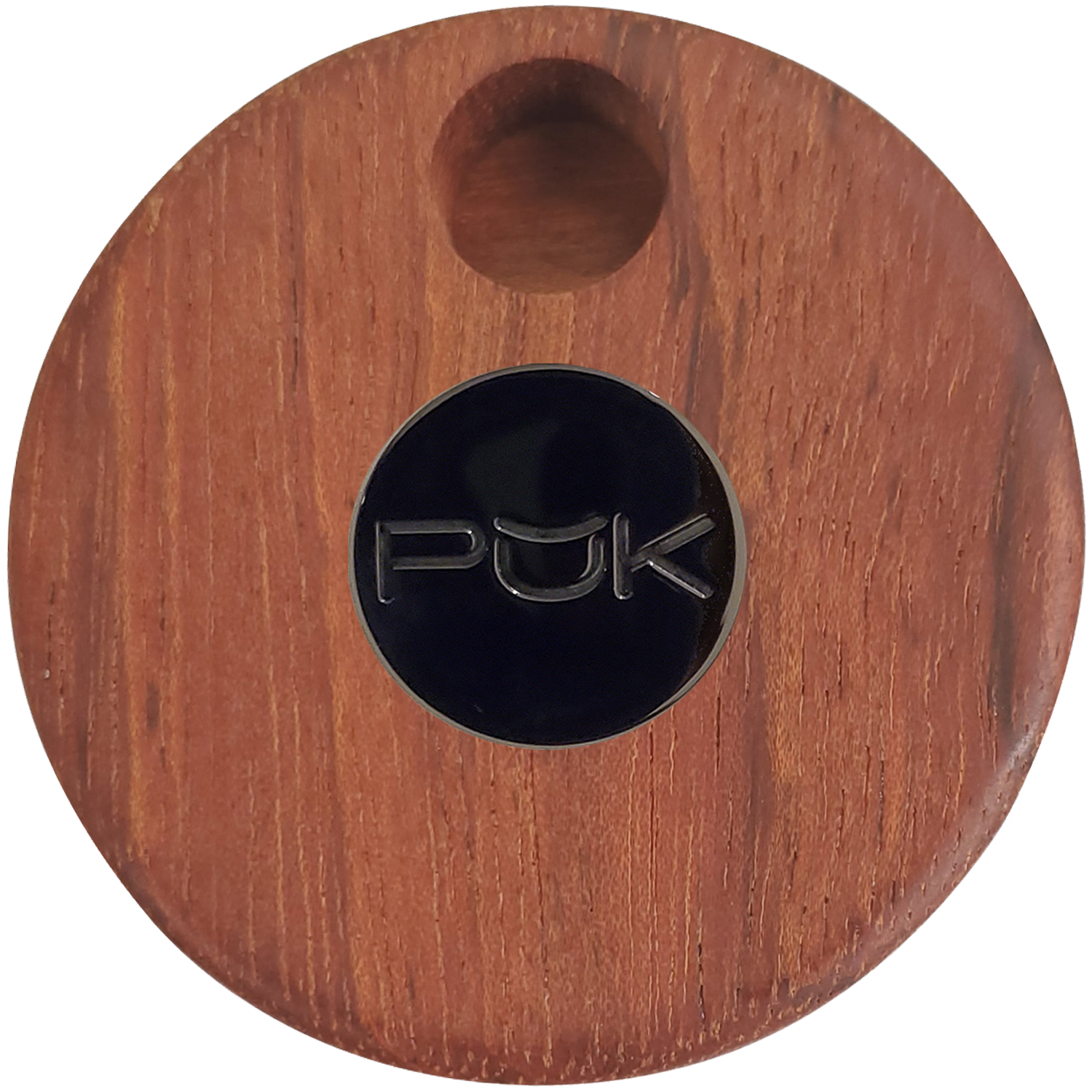 Wood PŬK Cannabis Container and Smoking Device
Wood PŬK Cannabis Container and Smoking Device
PŬK is odorless and water-resistant. As a multi-product dosing device, you can both store product (flower, herb, etc.), and smoke it. This unique, "six-shooter" is not only cool, it's won international awards. PŬK is extremely functional, and boasts a museum-like elegance while retaining its "cool factor".
How Does it Work?
The top piece contains a single hole that you rotate (easily, thanks to a centrally-placed magnet) to align with your herb/product in the bottom piece. Only one of the six chambers is exposed, for smoking, in this self-contained unit.
Specifications
We source our marble from all over the world in search of the most beautiful pieces we can find. We currently manufacture PŬKs out of Italian, Indian and Carrara marble.
Material: Brazilian White Pear: Two pieces that connect via a strong, central magnet
Storage Capacity: Nearly 0.5 grams in each of six bowls = 3 total grams (approx.)
Dimensions: Diameter: 68 mm (2.75"); Height: 22 mm (1")
Weight: 150 grams
Shape: You guessed... like a hockey puck - hence our name!
Designer: Former NASA employee
Engineering quality: Crafted to exacting standards
High oil content in wood resists burning