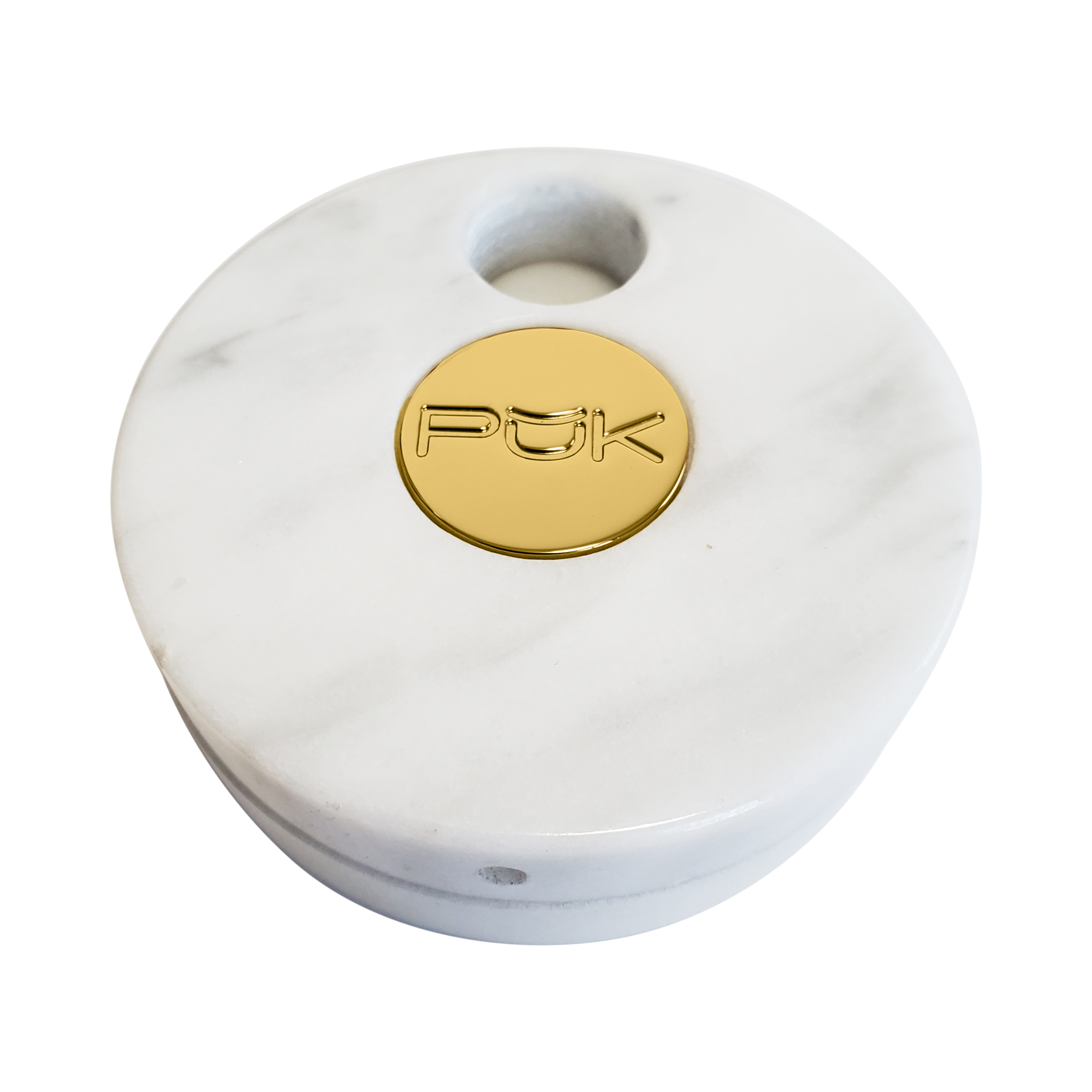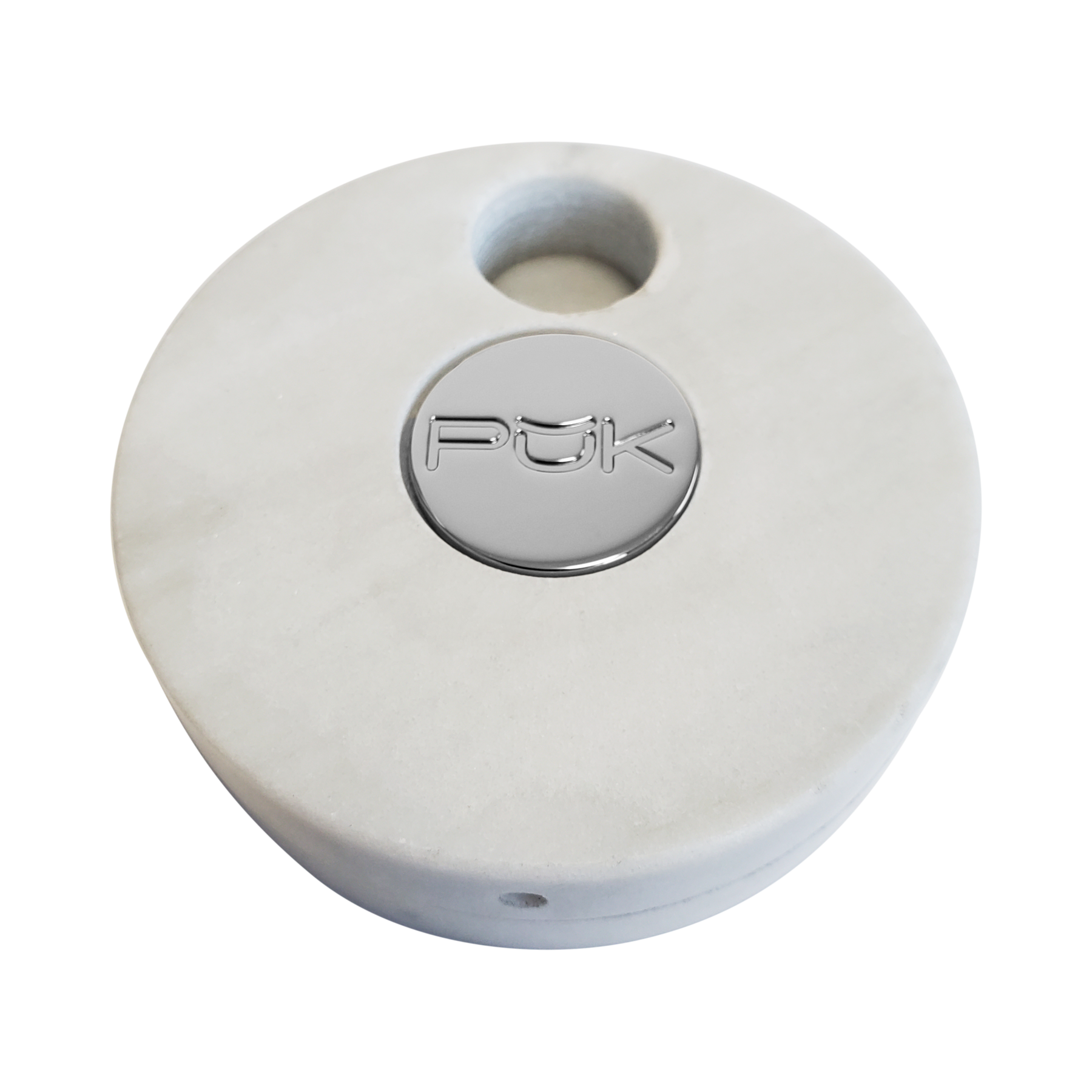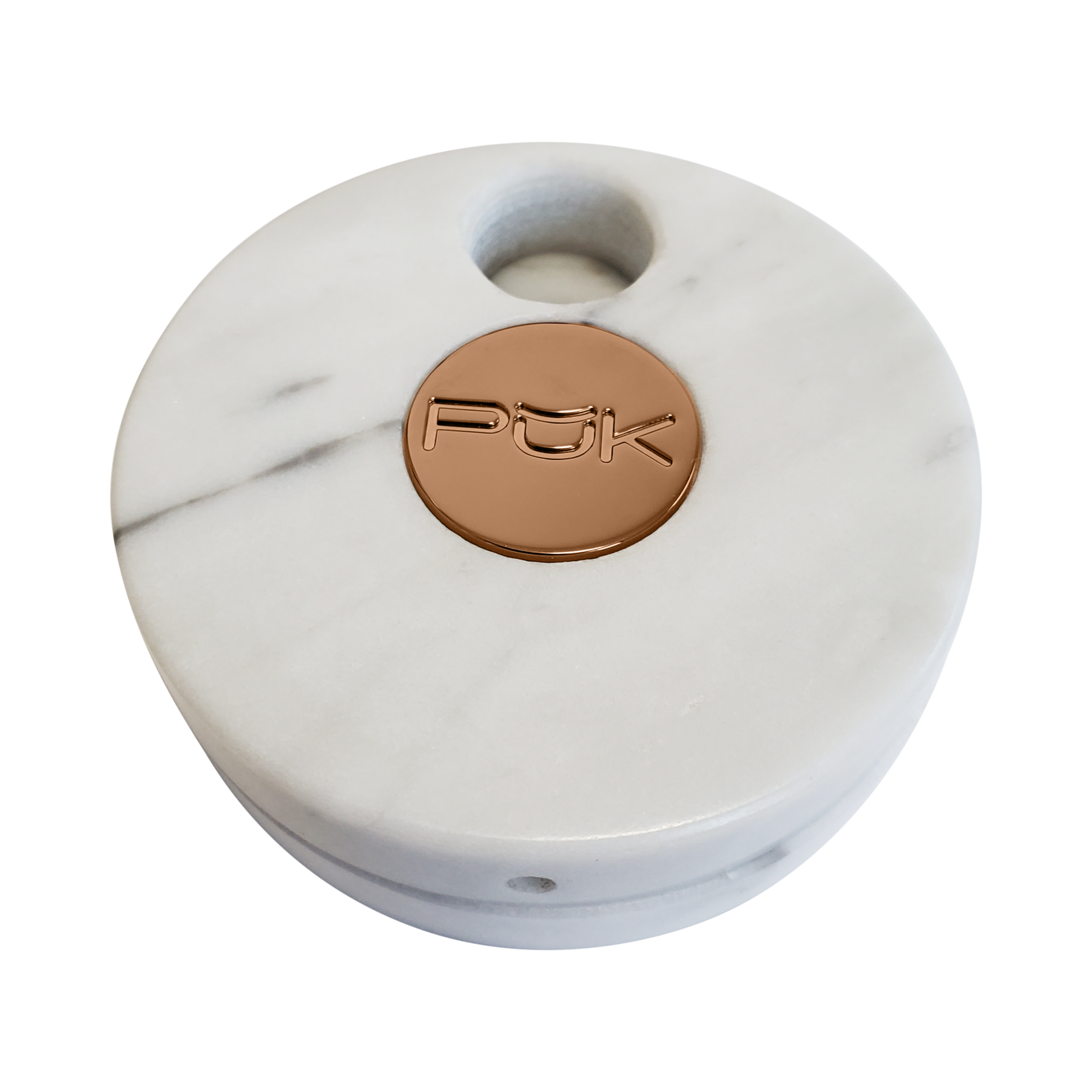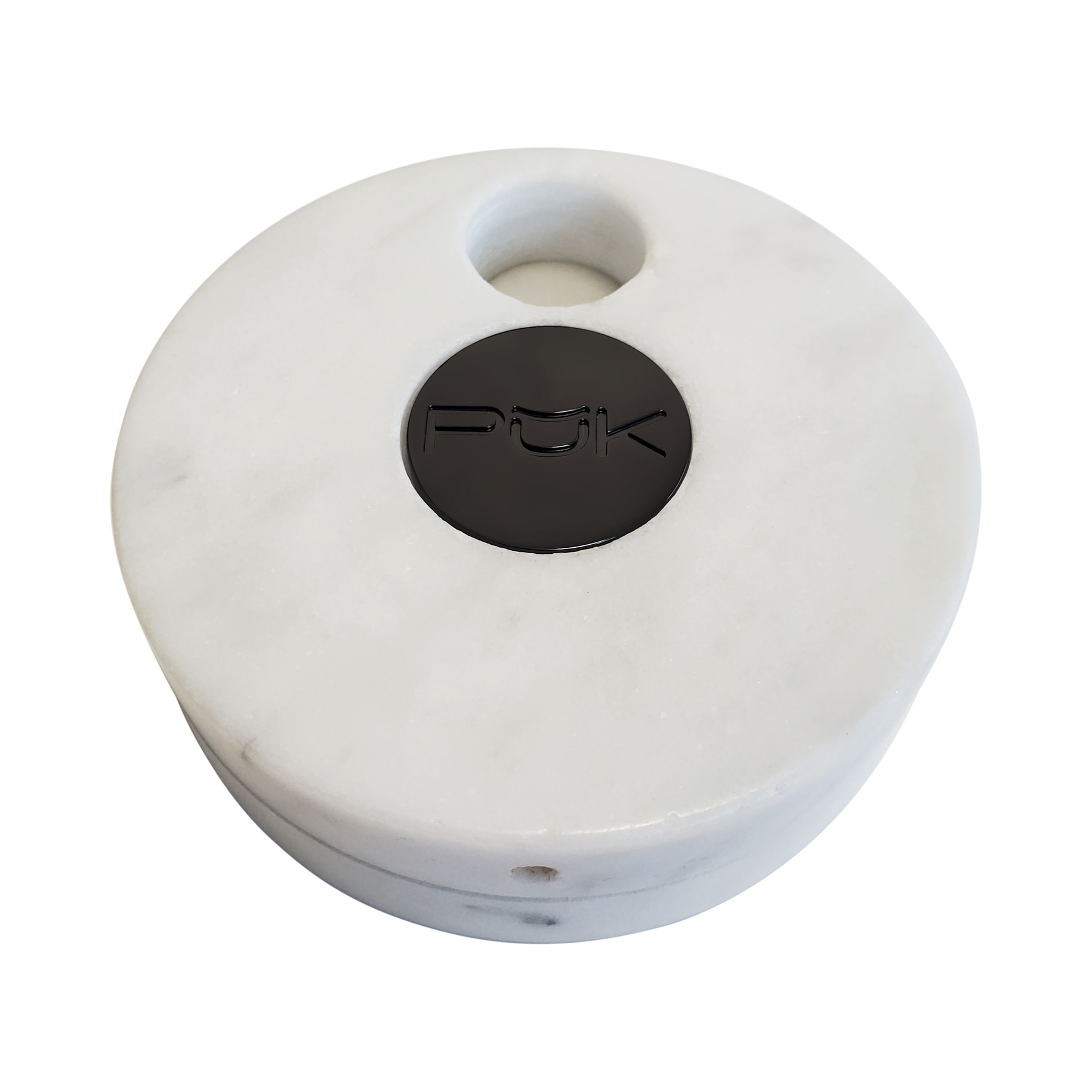 White Marble PŬK Cannabis Container and Smoking Device
Marble and Granite PŬK Cannabis Container and Smoking Device
PŬK is an ultra-compact, high-capacity, virtually odorless, cannabis container and smoking device. A PŬK holds nearly ⅛ of an ounce of fresh cannabis in its 6 full-size bowls. You no longer have to fumble around emptying and refilling your pipe throughout the day. Simply fill your PŬK with up to 6 different strains, and with the turn of your PŬK, you have access to fresh cannabis for the entire day. And if vaping is your thing, drop the optional PŬK "magic" Stone into any of the bowls, apply some concentrate to the surface, hit it with a mini-torch, and enjoy the dense cloud of vapor. PŬK has even won international awards.
How Does it Work?
Simply rotate the top piece so its hole aligns with the bowl you want to smoke on the bottom piece. Only one of the 6 (six) chambers in this self-contained unit will be exposed, for smoking.
Specifications
We use only carefully curated exotic woods that are responsibly harvested in a sustainable manner. The woods are chosen for their hardness, high oil content and ability to withstand intense heat. When properly "broken in" and used, your wood PŬK should last for years.
Material: Marble and Granite (Stone)
Top and bottom pieces which connect via a strong, central magnet
Storage Capacity: 0.5 grams in each of six bowls = 3 total grams (approx.)
Dimensions: Diameter: 68 mm (2.75"); Height: 22 mm (1")
Weight: 150 grams
Shape: You guessed... like a hockey puck - hence our name!
Designer: Former NASA employee
Engineering quality: Crafted to exacting standards
These PŬK Pipes are made from Marble and Granite. They are durable. In addition to enjoying their beautiful, natural designs, you can place your Stone PŬK into the freezer for 15-20 minutes prior to use. It will transform your smoking experience into a cooler and gentler one. Unlike pipes that run the smoke through a water-type filter, your PŬK won't remove the flavor or potency that you want to retain. Now that is a "cool" feature!