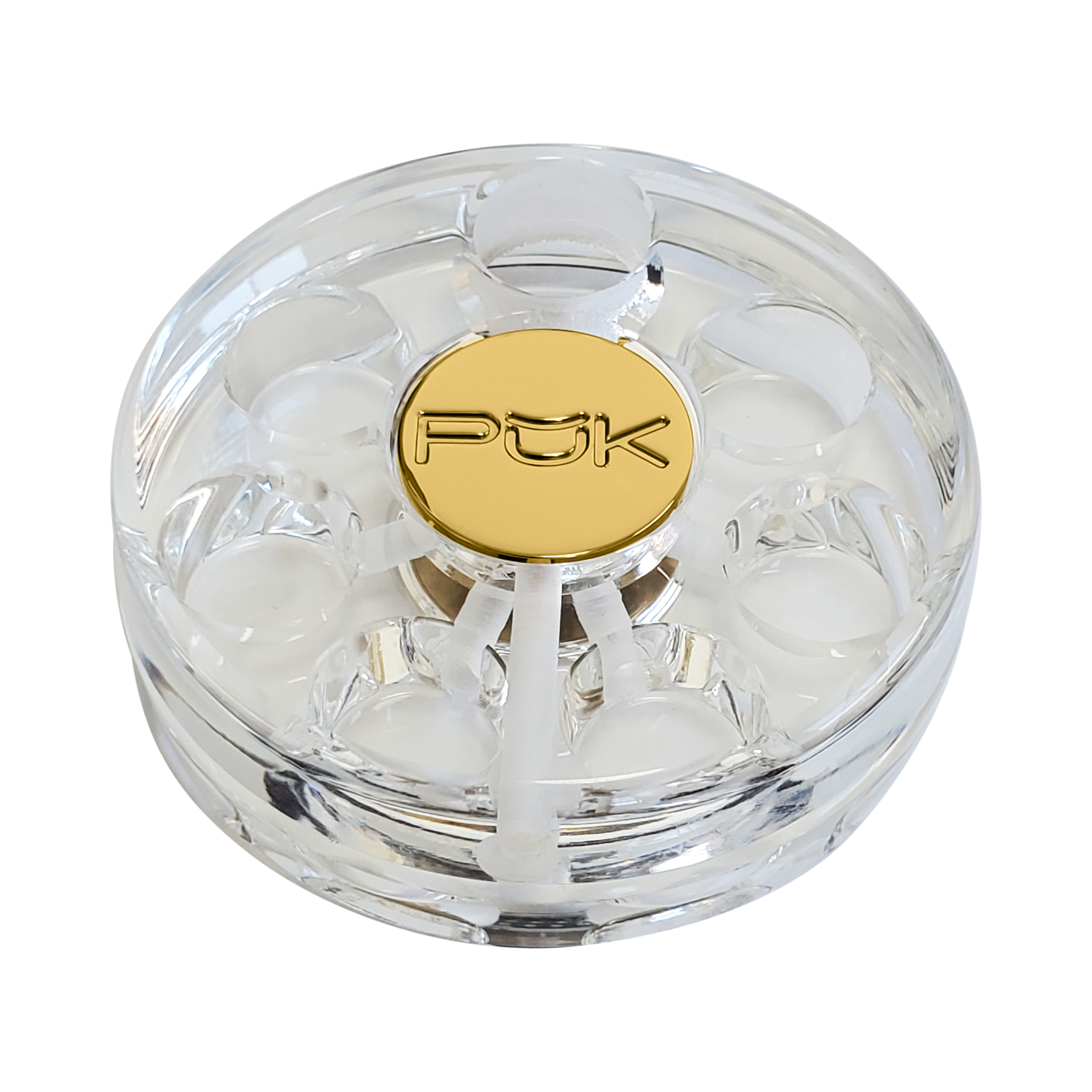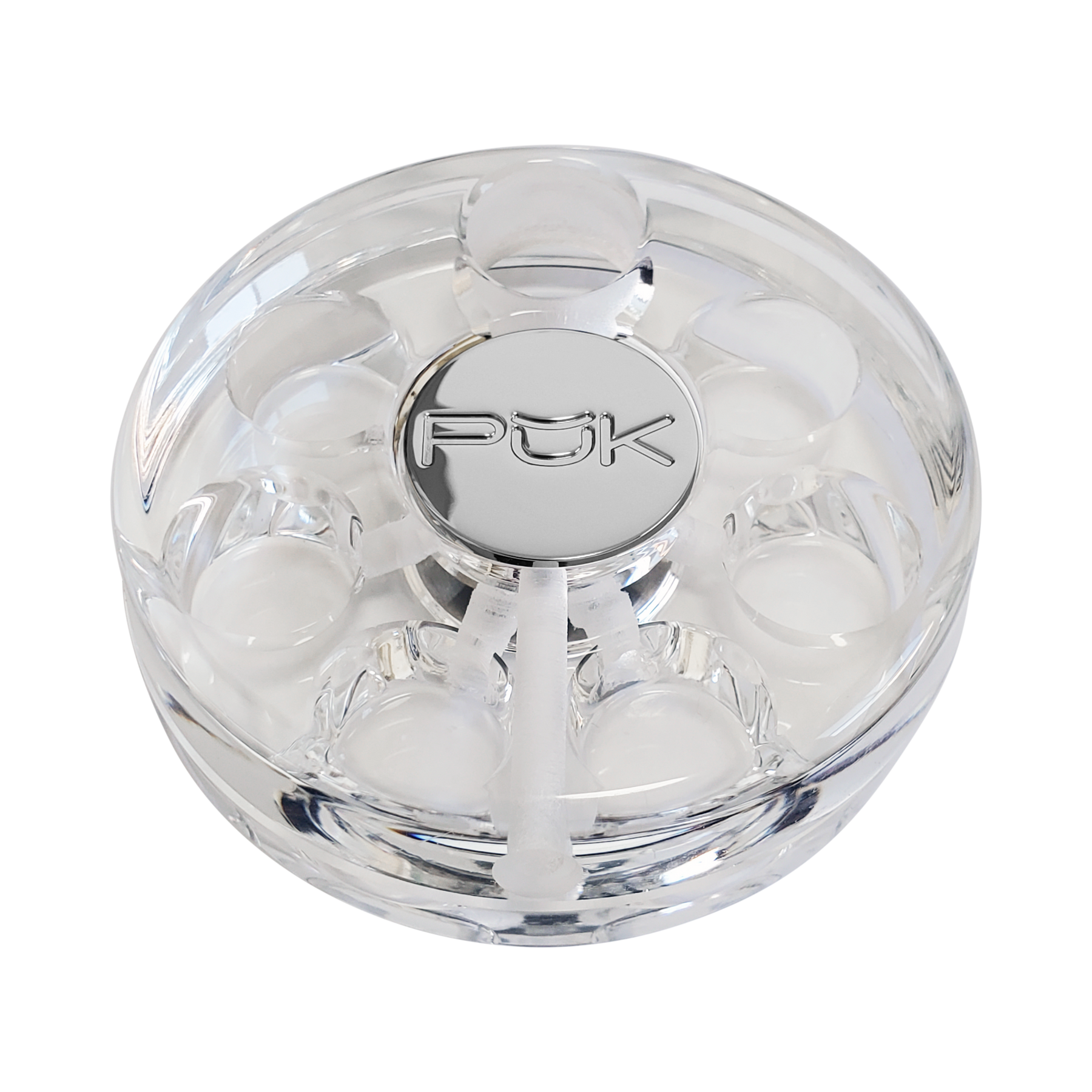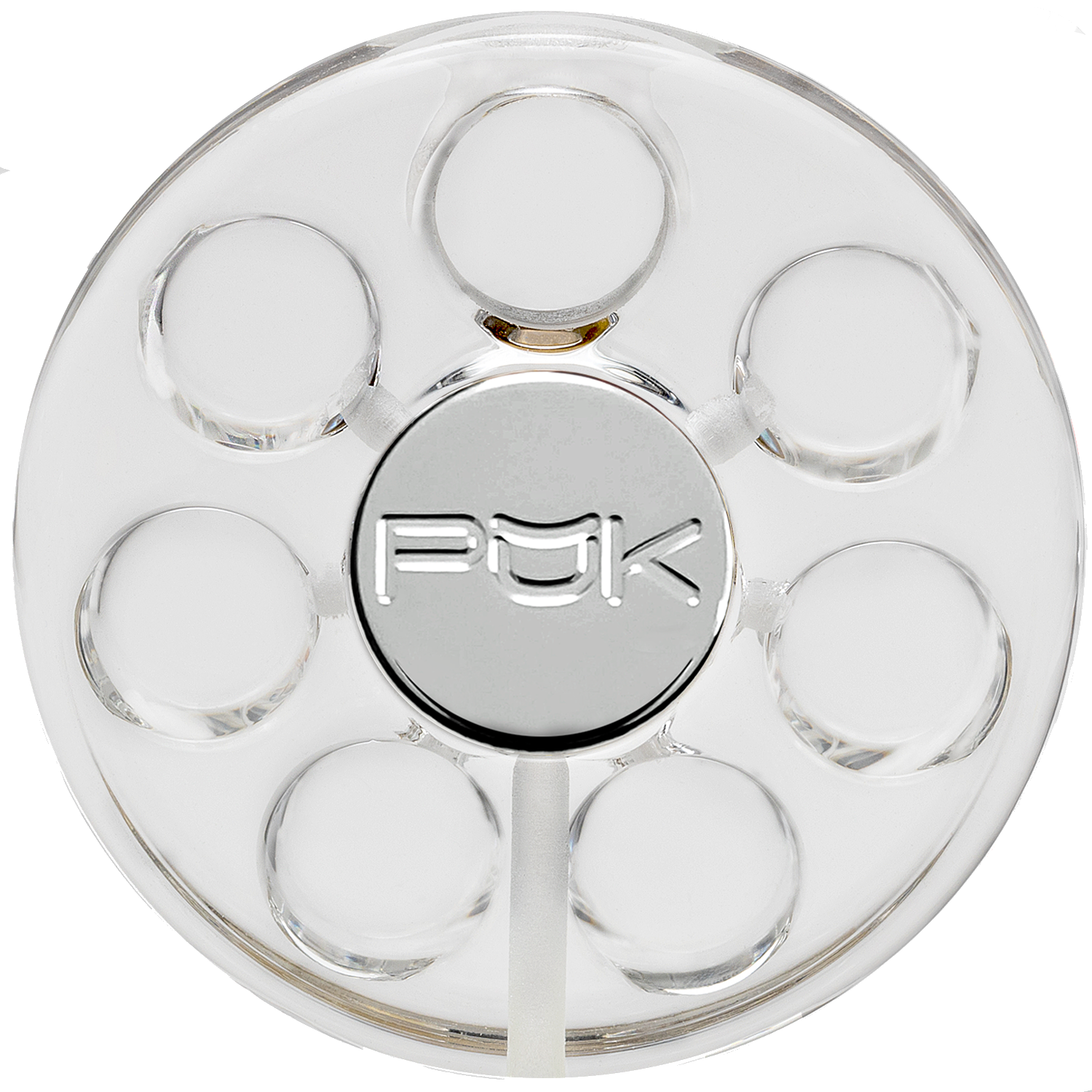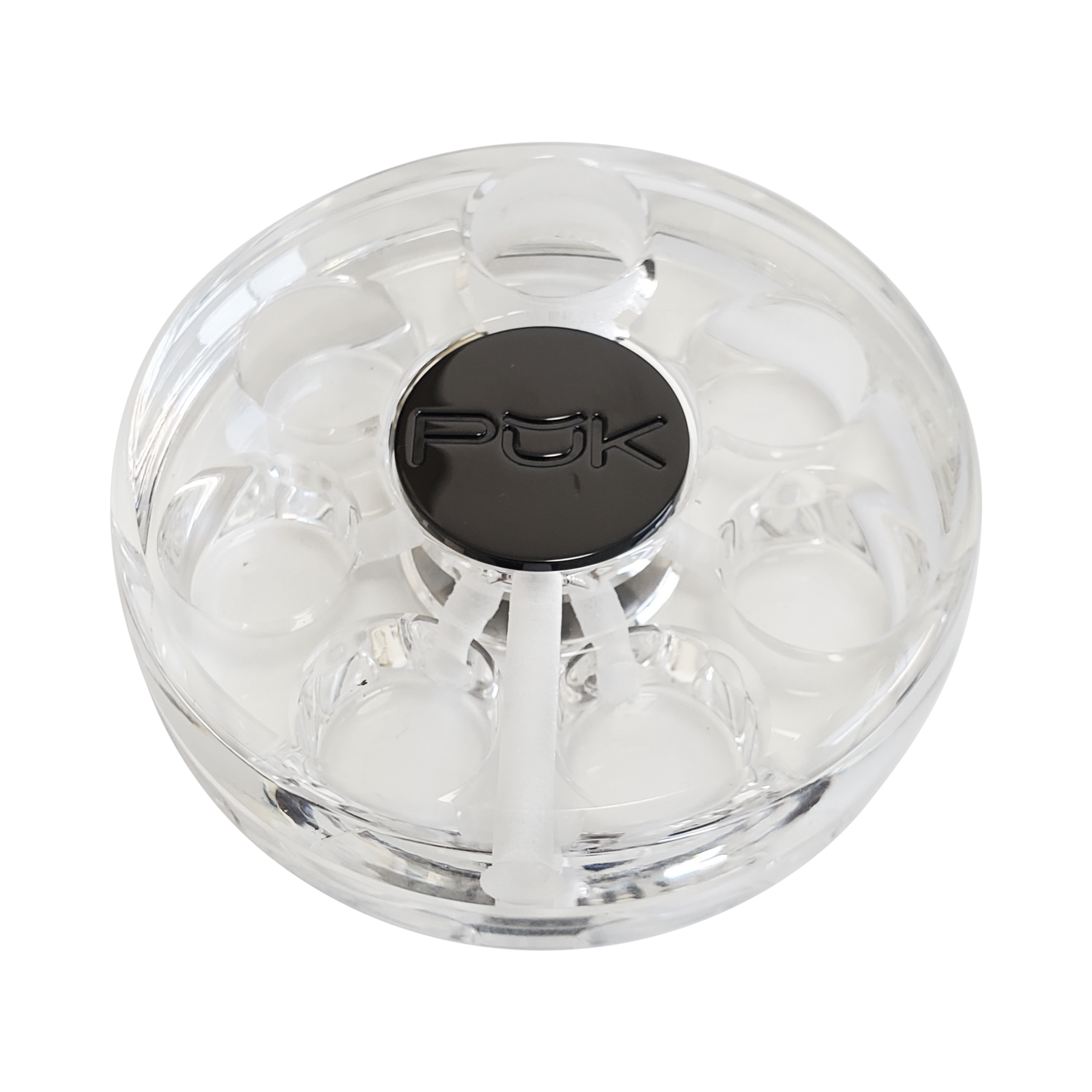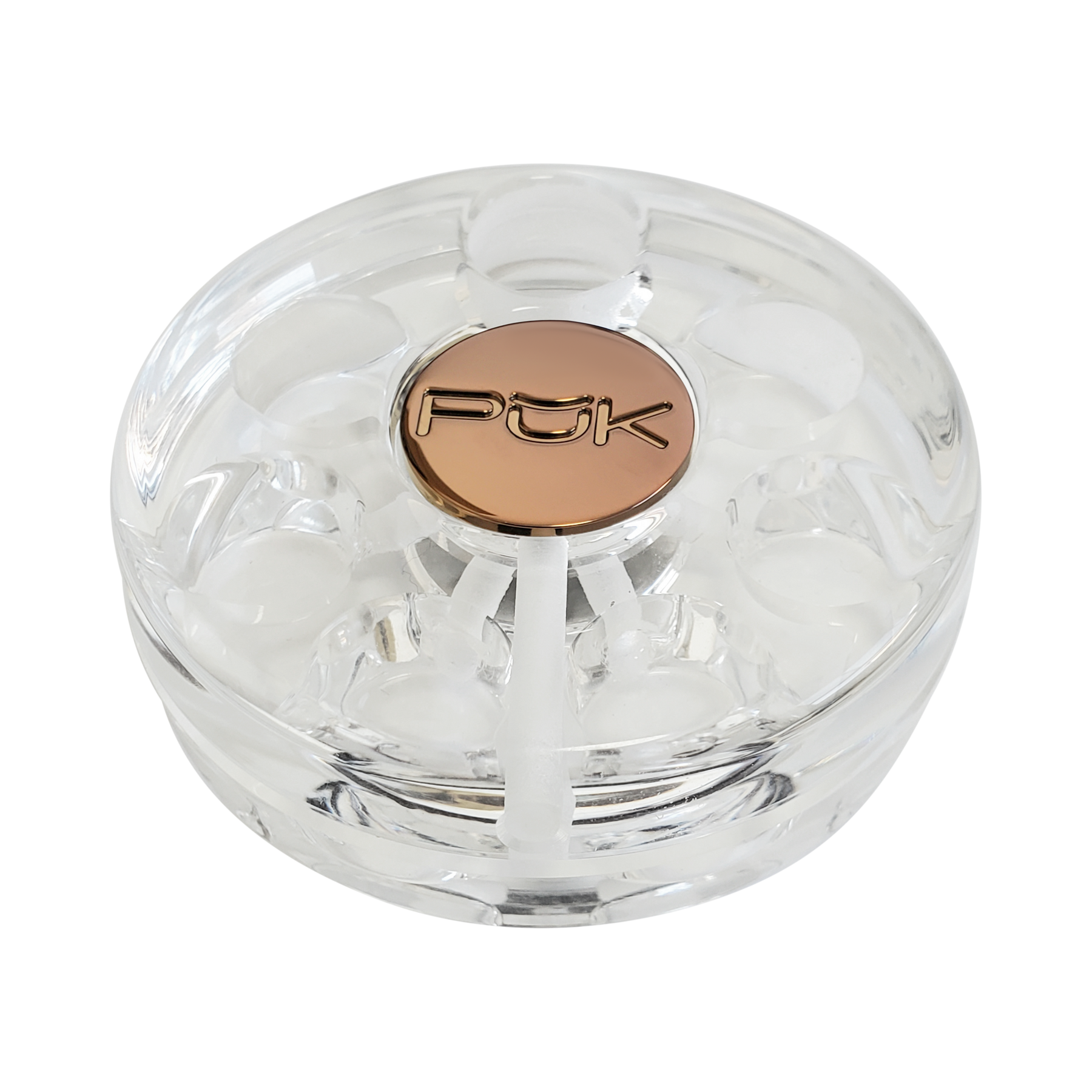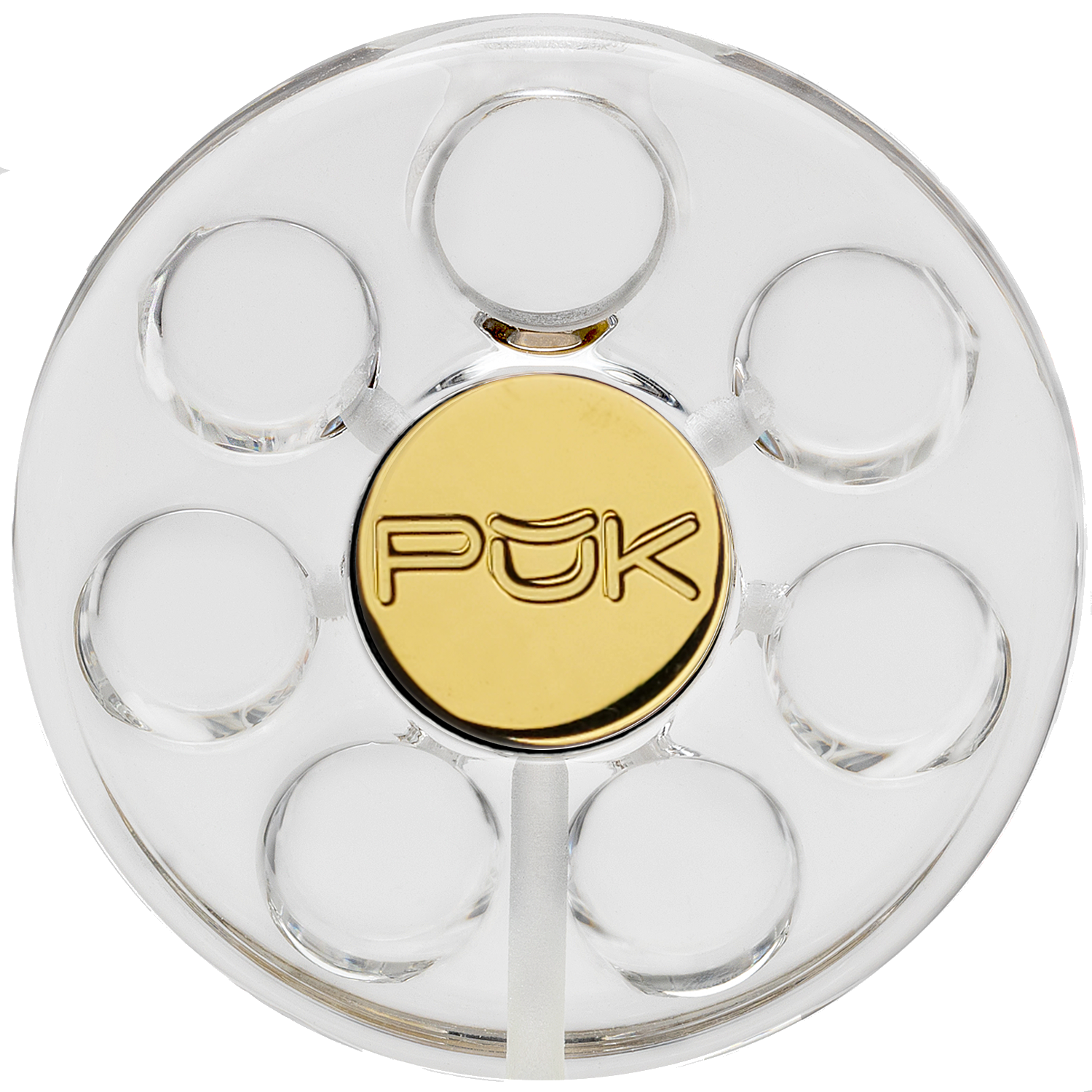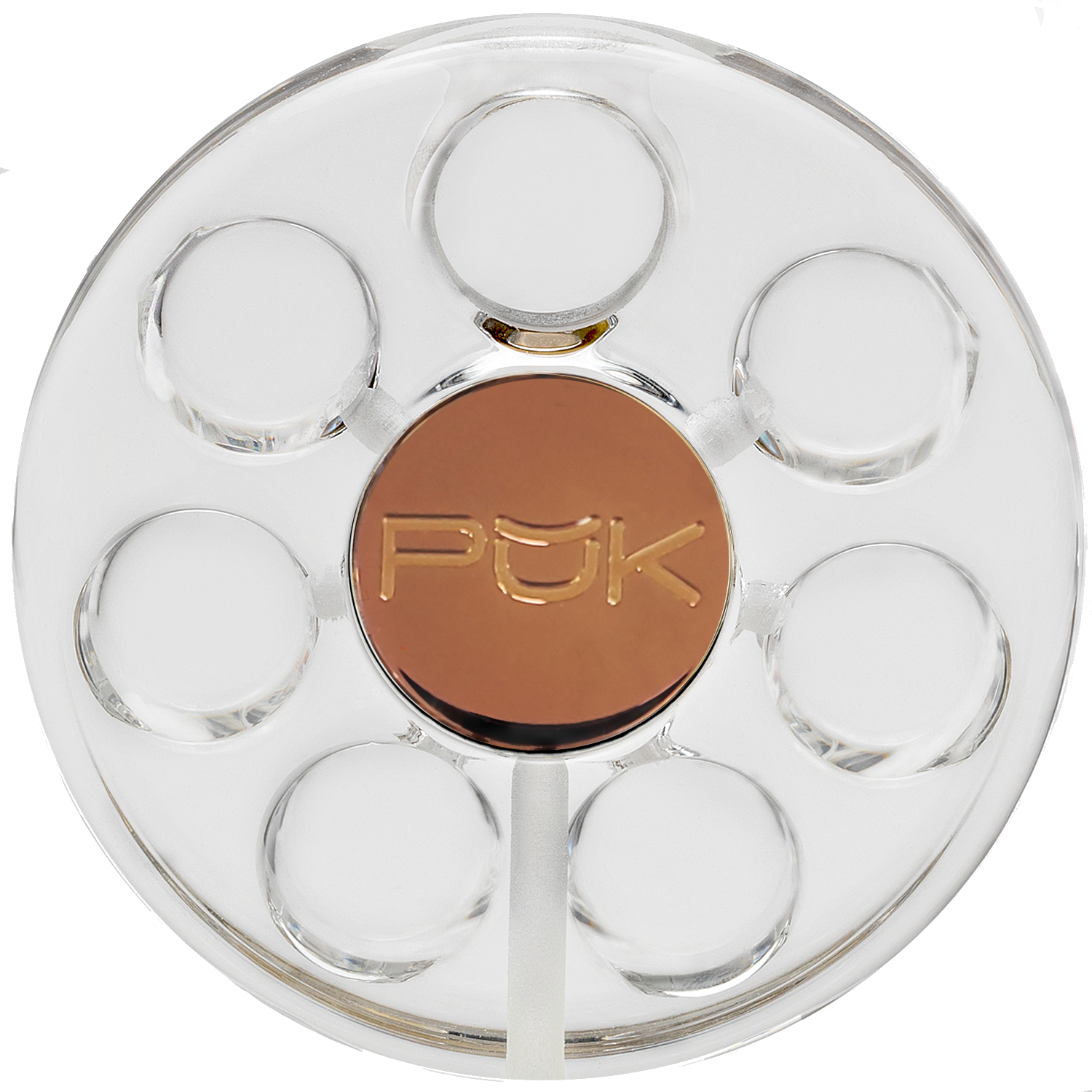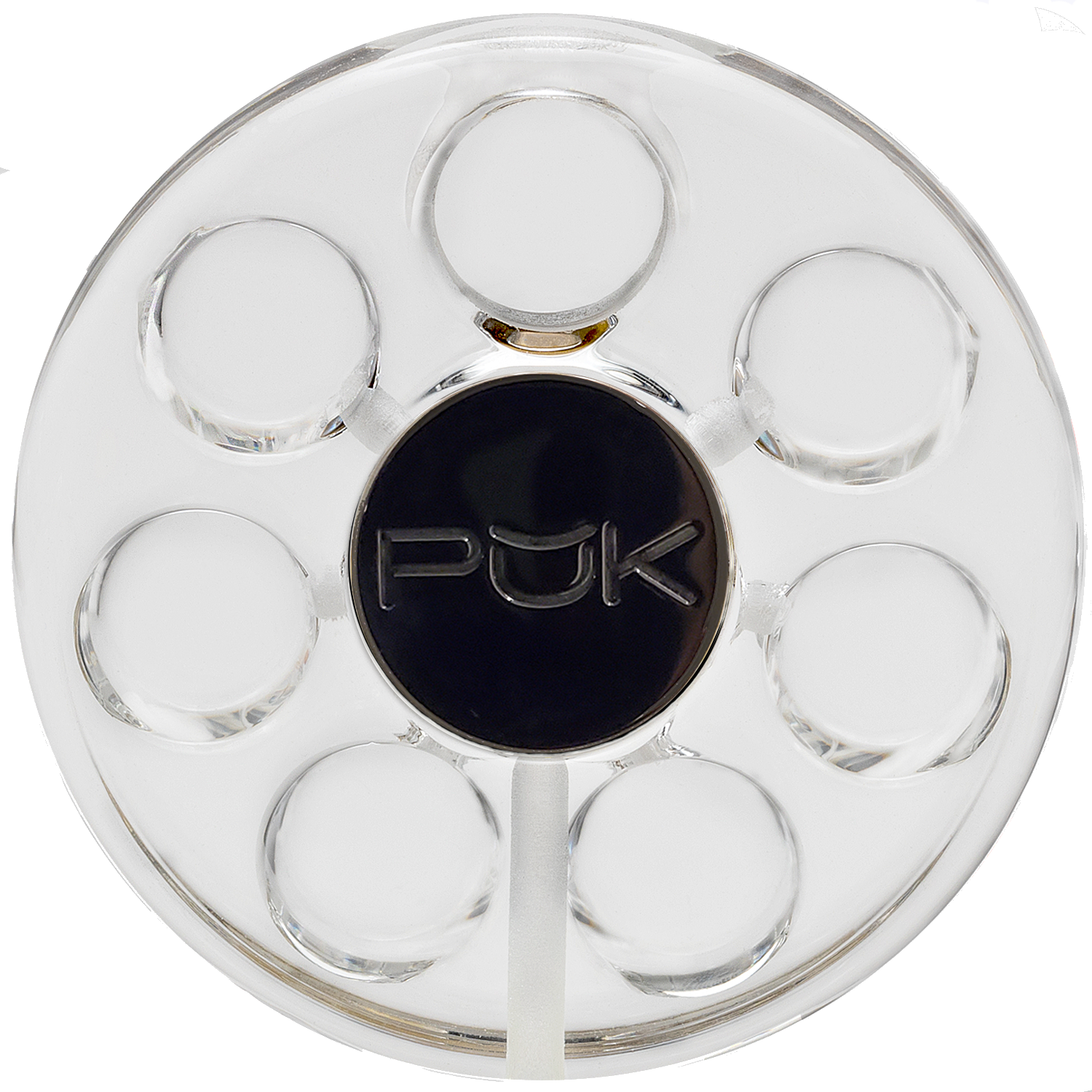 Glass PŬK Cannabis Container and Smoking Device
Borosilicate Glass PŬK Cannabis Container and Smoking Device
The PŬK Smoking Device is a high-capacity, ultra-compact, virtually odorless, cannabis container, and smoking device. It holds nearly ⅛ of an ounce in its 6 full-size bowls, so you will never have to carry a separate container or spend time emptying and refilling your pipe throughout the day. You will always have a fresh bowl! The PŬK's low profile and compact design let you place it comfortably and discreetly into any pocket, and its perfectly air-tight seal gives you the confidence that no one will smell a thing.
How Does it Work?
Fill the 6 bowls on the bottom disc with your favorite product. Place the top disc on top of the bottom disc and it will automatically be held in place by the 2 magnets. The top piece contains a single hole that you rotate to align with any of the 6 bowls on the bottom piece. Place a flame above the hole on the top disc and draw smoke from the long hole (internal stem) on the top disc.
Specifications
The Borosilicate Glass PŬK is our flagship product, Each glass PŬK is handcrafted to exacting standards. Molten borosilicate glass (also known as Pyrex), is pressed into a form, then polished multiple times to a high gloss finish. Its exceptionally flat surface not only gives the PŬK an airtight seal that makes the aroma of its contents virtually imperceptible but also gives the glass PŬK, its exceptionally smooth rotating action for which words cannot sufficiently describe.
Material: Borosilicate glass (same material as Pyrex): Two pieces that connect via a strong, central magnet
Storage Capacity: Nearly 0.5 grams in each of six bowls = 3 total grams (approx.)
Dimensions: Diameter: 68 mm (2.75"); Height: 22 mm (1")
Weight: 165 grams
Shape: You guessed... like a hockey puck - hence our name!
Designer: Former NASA employee
Engineering quality: Highest quality materials and low dimension tolerances.
Allows high maximum temperatures of typically about 500 °C (932 °F)
Virtually all modern laboratory glassware is made of Borosilicate Glass because of its

extremely high chemical resistance in corrosive environments, and good optical clarity.
National & International Awards
The Borosilicate Glass PŬK smoking device is nationally and internationally recognized for it's unique design. These awards include:
Best Glass Design, International High times Cannabis Cup, Amsterdam 2012
Most Innovative Medical Cannabis Dosing Device (Global Health and Pharma) 2020